The Game Commission is considering minor changes to the trapping rule: they are inadequate.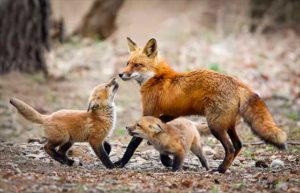 Another trapping season is looming in New Mexico after last year's saw at least two dogs killed, a handful of others injured, and untold thousands of native wildlife trapped and skinned for their fur.
Unfortunately, our new Game Commissioners do not seem to grasp the gravity of the situation nor understand that nearly 70% of New Mexicans oppose trapping entirely. While a public lands trapping ban (like Roxy's Law) is the best way to stop the cruelty and risk to public safety, our commissioners instead are entertaining an inadequate set of changes to the rule, including:
Closing only 0.5% of New Mexico's public land to most traps.
Increasing setbacks from trailheads, but not from trails or roads.
Adopting a year-round season for raccoons and nutria.
Increasing trap check times for underwater traps.
We need to make clear that minor changes aren't going to fly. New Mexicans want and deserve traps OFF of public lands.Traps are cruel, they are indiscriminate, they are dangerous, and they are sapping our landscapes of native wildlife.
Click here to email our Game Commissioners a short, personalized message and ask them to ban traps from all of New Mexico's public lands
If you would like talking points, please click here.
Public hearings on the trapping rule changes: