SANTA FE – Terry Miller of White Rock was walking her two dogs through the Jemez National Recreation Area on Thanksgiving Day when she heard a sharp scream.
She turned around to find her dog, Jessie, a 2-year-old Dutch shepherd, with one of her paws caught in a metal trap near the trail where they were walking.
"My little Jessie girl was crying and screaming," Miller told the Journal on Friday. "My other dog was upset trying to console her and lay down next to her."
Miller knew how to disarm traps – she and her dogs often volunteer on search-and-rescue teams in northern New Mexico – but she said it was still difficult to do in such a high-intensity situation.
After a few minutes of what she described as "initial panic," Miller freed Jessie's leg from the trap with only minimal injuries to the dog.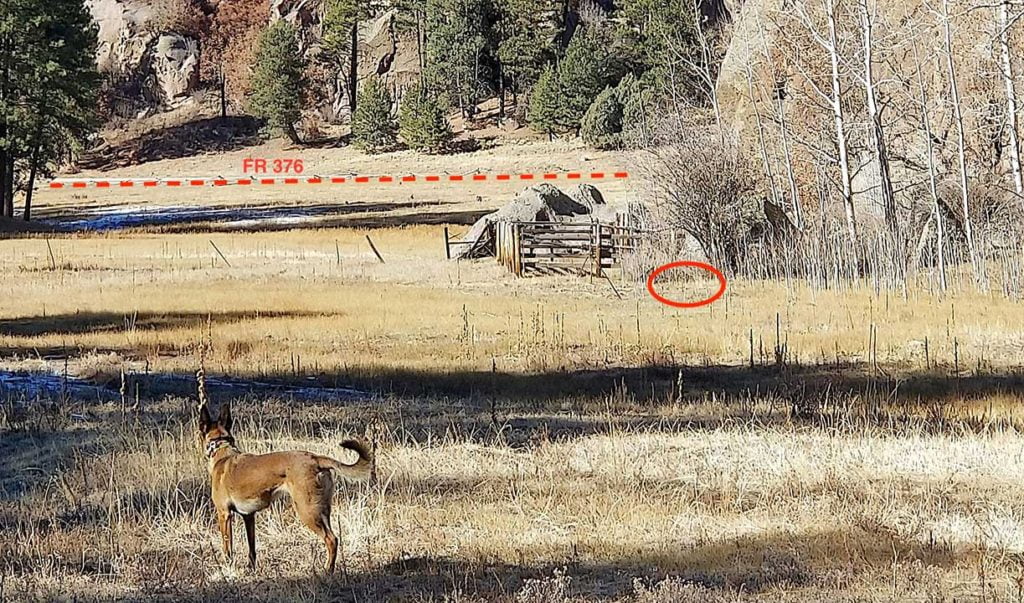 Her story is not unique. In fact, Jessie is one of at least three dogs caught by metal traps across the state during the first 26 days of the trapping season. The incidents have reignited debate about the ethical nature of trapping animals, often for fur to be sold on the open market.
Jessica Johnson of Animal Protection Voters New Mexico said it's unclear whether there's been an increase in the number of dogs caught in traps, because owners are becoming more likely to report such incidents.
Trap Free New Mexico, an organization that advocates for restrictions and bans on trapping in certain areas, has a map on its website of dogs caught by traps in recent years. It also maps out Mexican gray wolves caught by traps in southwestern New Mexico, most of which were released back into the wild.
Another recent incident took place in northern Santa Fe County. A black Lab named Mahlia stepped on a trap, severing many of her toes and trapping her in the same spot for several days until rescuers found her.
Kevin Bixby, executive director for Southwest Environmental Center, said that trappers are supposed to check all traps every 24 hours after setting them but that many leave them alone for days at a time.
"Sometimes trappers don't check their traps and an animal will just die a slow, painful death," Bixby said. "These animals become prey for other animals."
Trapping is an industry that brought many to the West during the early years of the United States, where pelts of animals like beavers were valuable commodities. And while demand has decreased, many still set traps across the state for furs of coyotes, bobcats and many other animals.
And unlike in many other states, trapping in New Mexico is legal on private and public lands.
The state Department of Game and Fish found that more than 3,700 protected fur-bearing animals were killed by traps in one year, according to the 2019-2020 harvest report, mostly bobcats and gray foxes.
Those numbers, though, don't include the numbers of coyotes or skunks killed during the same year, because they're not considered protected. Johnson said those numbers could be well above 5,000.
And many times, the carcasses of trapped animals are left behind once trappers take their pelts. Earlier this month, a hiker in Doña Ana County found more than a dozen skinned coyote carcasses piled up together, many with obvious trapping wounds on their legs.
Activists are proposing legislation to ban trapping on public lands, to prevent further incidents of dogs being caught in traps. Johnson said it's especially concerning that there's no limit on how many animals someone can trap, different from many popular forms of hunting.
"A lot of traps are being set out there in unlimited numbers," she said.
"Roxy's Law," which failed to pass in the 2019 legislative session, was named for a dog strangled by a snare in November 2018. The bill to ban trapping on public lands in New Mexico contained exceptions for game agencies to prevent livestock depredations, as well as tribal and pueblo ceremonial purposes.
The New Mexico Game and Fish Commission adopted trapping rule changes in January. The changes include mandatory trapper education, along with restrictions for traps near trailheads and in certain national forest areas near Taos and Santa Fe.
But Chris Smith, Southern Rockies wildlife advocate for WildEarth Guardians, said the changes did little but "stave off" what activists see as necessary legislation.
"This statewide problem affects wildlife, recreation, our tourism economy and our reputation as a state," Smith said. "Right now people are relying on public lands more than ever. We certainly intend to bring this legislation back to make our public lands safer."
The Journal reached out to the New Mexico Trappers Association multiple times but received no response before publication.
As for Jessie, Miller said that her dog is recovering and that she's thankful she knew how to disarm traps, and she encourages other dog owners to learn how.
"We got really lucky," she said, "but you don't want anyone to go through that."