SANTA FE – A dead fox was found in a trap on the eastern outskirts of Santa Fe Wednesday, and a WildEarth Guardians representative says the cage trap may have been illegal.
WildEarth's Christopher Smith said a runner found the trap with the fox about 15 feet off of Old Santa Fe Trail between Toltec and Coyote Mountain roads, south of the El Gancho fitness club.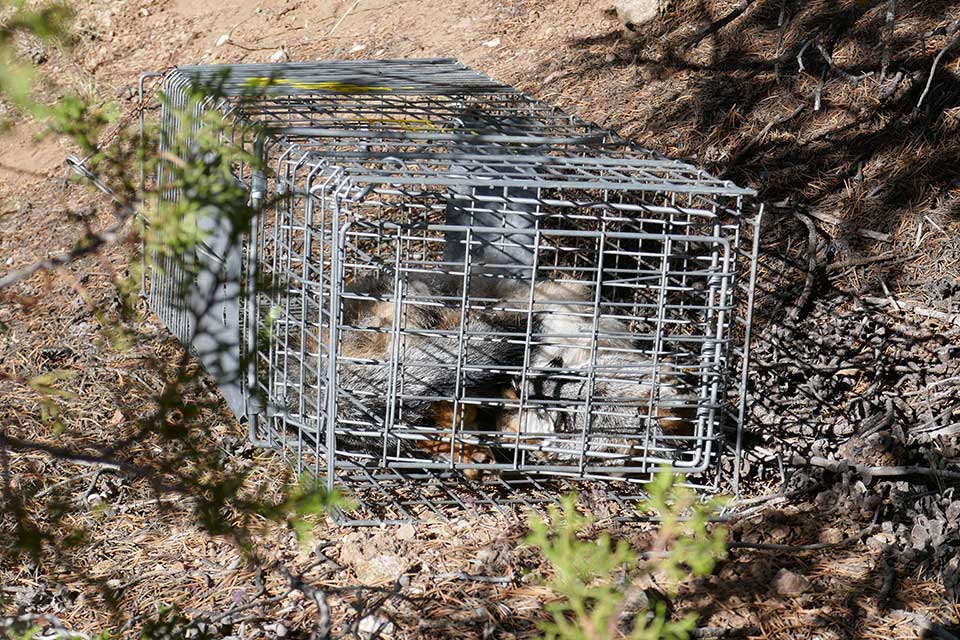 Smith said that under state rules foxes are "protected species," meaning trapping them is regulated by the state Game and Fish Department. The next trapping season doesn't start until Nov. 1.
He also said trappers are required to check their traps every 24 hours and the fox found on Wednesday appeared to have been died in the trap about a week ago.
WildEarth Guardians, a Santa Fe-based environmental group, has been pushing for new trapping restrictions and a ban on trapping on public lands.
Game and Fish spokeswoman Tristana Bickforce said the department had received a report of the trapping and had an agent on the scene investigating Wednesday afternoon.