A federal magistrate judge is allowing a lawsuit that asserts a state wildlife agency's decision to open a cougar trapping season on public lands violates the Endangered Species Act to proceed.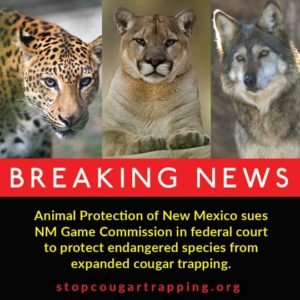 The cougar trapping season, which began Nov. 1 and ends March 31, is the first in nearly 50 years.
Judge Lourdes A. Martinez issued a ruling in favor of local wildlife advocates, The Humane Society of the United States and Animal Protection of New Mexico, which filed the lawsuit in federal court in New Mexico against New Mexico State Game Commissioners and the director of the state Department of Game and Fish.