Dear TrapFree New Mexico Ally,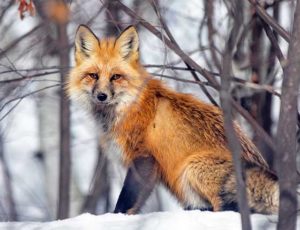 2020 has been a painful year. The beginning of trapping season here in New Mexico is following the same awful theme. Already, several high profile incidents in the news have proven, once again, that traps on public lands are a serious threat to public safety and animals, and they need to go. We hope reading the horrific stories linked in the next paragraph will fire you up to take action! You can help keep the spotlight on the issue by writing a letter to the editor about how these stories make you feel and your dismay about trapping on our public lands.
In just the past few weeks, dogs have been trapped in San Juan County, Santa Fe County, and Los Alamos County. A man on a morning stroll discovered the awful carnage of a trapper's dump near Santa Teresa in Doña Ana County.
These episodes are just the beginning. Thousands of native bobcats, foxes, badgers, beavers, and other animals die prolonged and excruciating deaths every year at the hands of trappers in the Land of Enchantment.
But we are as optimistic as ever that we can end this cruelty on public lands. And more than ever, we need your voice!
Please help us pressure New Mexico's elected leaders by adding your voice to the growing chorus of people who want safe, accessible, cruelty-free public lands by writing a short letter to the editor or, if you are really inspired, a longer op-ed to the Albuquerque Journal and/or your local newspaper. We have made this as easy as possible—below is a list of news outlets around the state that may publish your words. If you need help, please email us and we will lend a hand.
Here are talking points to help you if you would like.
Thank you as always for your support!
Mary Katherine Ray and the TrapFree NM Coalition