New Mexico's Outdated Trapping Regulations and "Furbearers"
In New Mexico, traps may be encountered year-round. In New Mexico, trappers have no bag limits for animals. They can kill as many animals as they can capture. Trappers can install unlimited numbers of traps on public lands. In short, trappers have few restrictions on their exploitation of the public's wildlife.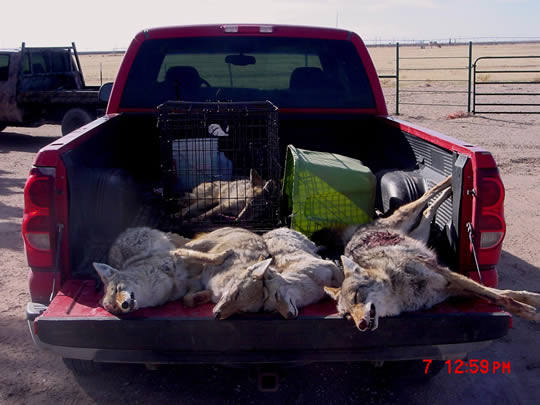 The killing of coyotes is completely unregulated in New Mexico. These native canines can be legally killed year-round in unlimited numbers by any method.
Except for a few areas near urban centers and ski resorts, trapping is allowed on public lands (state, National Forest, or Bureau of Land Management lands) and is restricted by location only in the following ways:
75 feet from a hiking trail that has been formally designated by an agency on a map;
75 feet from the shoulder of any public road;
150 feet from a livestock/wildlife watering area;
One-half mile from a dwelling, public campground, trailhead, or rest, picnic, or boat-launching area; and
Only a few places are off limits to trappers, including: Los Alamos County, Rio Grande Recreation Area in Taos County, Valle Vidal Unit of the Carson National Forest, McGregor Military Range, Valles Caldera National Preserve, the Sandia Ranger District of the Cibola National Forest, part of the Organ Mountains National Monument, a small strip of the Espanola Ranger District of the Santa Fe National Forest, and a small strip of the Questa Ranger District of the Carson National Forest.
State law requires trappers to check land-set traps every 24 hours by the trapper or a representative of the trapper. Under-water traps are only required to be checked every 48 hours.
Traps must be marked either with the trapper's name and address, or a trapper/customer ID number (provided free by New Mexico Department of Game and Fish [NMDGF]). The state does not require that trappers share locations of their traps with state game wardens, land management authorities, or the public.
Trappers are not required to post warning signs on public lands so that people can protect their children and companion animals.
Coyotes and skunks may be trapped year-round without a license.
Trapping other wildlife requires a $20 license from NMDGF, with seasons that vary depending on species.
New Mexico Native Wildlife "Furbearer" Seasons
"Furbearers" are Grey Fox, Kit Fox, Swift Fox, Red Fox, Bobcat, Racoon, Beaver, Muskrat, Nutria, Mink, Badger, Ringtail, Long-tailed Weasel, Short-tailed Weasel, Pine Marten, River Otter, Black-footed Ferret, Coatimundi.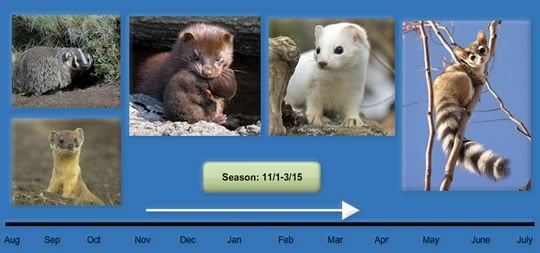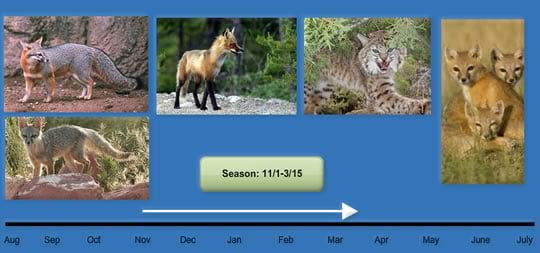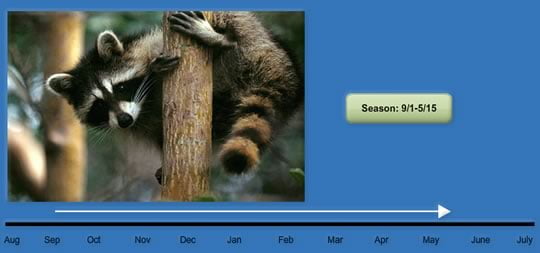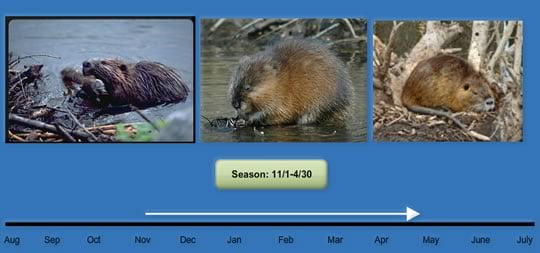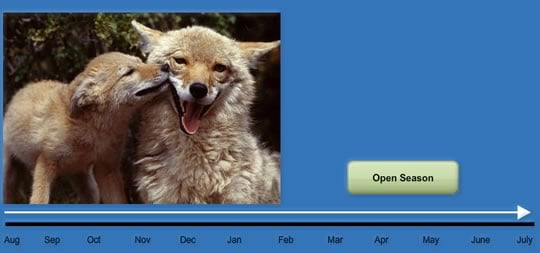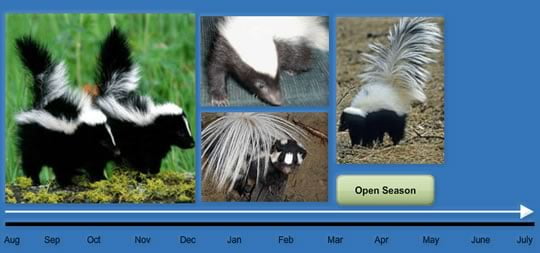 Your New Mexico state Senator and Representative have the power to ban traps, snares and poisons on public lands. Find out who they are and let them know you oppose trapping on public lands. A simple phone call and email can make all the difference.
The New Mexico Legislature should ban trapping on public lands in New Mexico because traps harm people, animal companions, and whole populations of wildlife including rare species. Most New Mexican voters believe that trapping is cruel and unnecessary.