New Mexicans Don't Want Traps on Public Lands
Two-thirds of New Mexico voters want dangerous traps off public lands.
Arizona, Colorado, California, and Washington have already banned traps on public lands.
Since 2010, at least twelve New Mexico governmental bodies have adopted resolutions opposing trapping on public lands in New Mexico.
"If New Mexico had a referendum, trapping would be gone."
—Dutch Salmon, former New Mexico Game Commissioner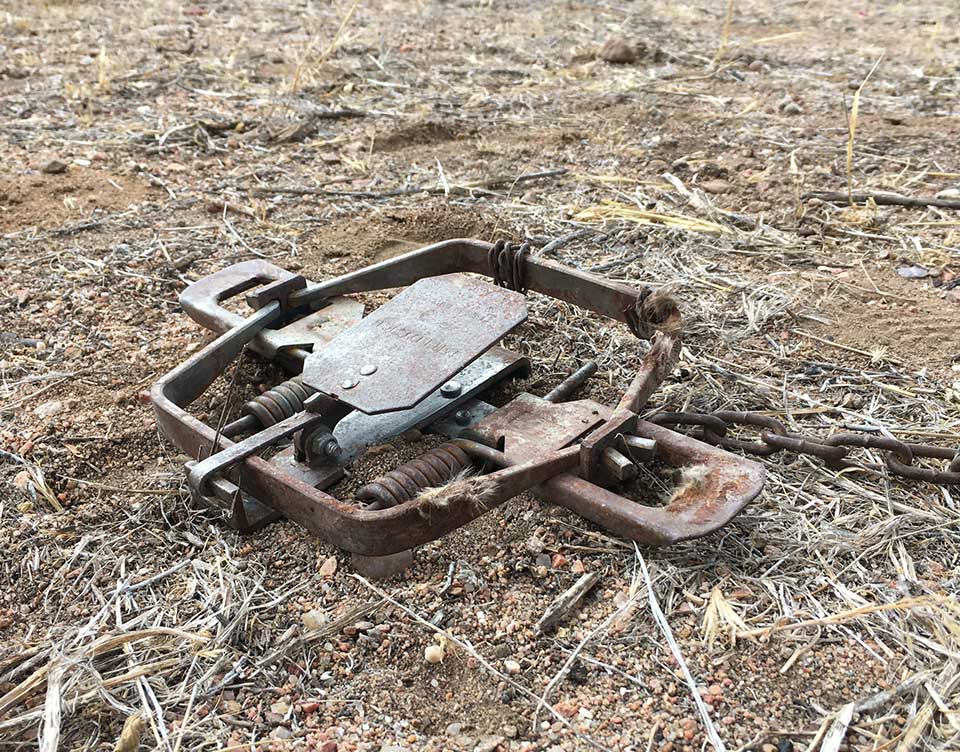 A 2005 poll conducted by Research and Polling, Inc. found that 63% of New Mexican voters support a ban on leg-hold, snare and lethal traps on public lands, regardless of party affiliation. Most voters want to see traps banned on public lands because they are dangerous, indiscriminate and cruel devices.
Nearly 800,000 people who recreate in New Mexico identify themselves as wildlife watchers.
According to the U.S. Fish and Wildlife Service, wildlife watchers spend $297 million annually in New Mexico.
In a 2004 study, NMDGF estimates trapping contributed only $671,000 that year.
The number of fur trappers in New Mexico is approximately 2,000, less than 0.01% of New Mexico's total human population. Paying only $20 for a resident license, trappers profit from exploiting the public's wildlife.
New Mexico citizens speak out for trap-free public lands
Across New Mexico, public lands users and trap victims want trap-free public lands. Traps are inherently dangerous and destructive and often lurk hidden near trails. Traps are supposed to be placed no closer than 25 yards from any public trail, campsite or road, but all too often traps are placed illegally, endangering the public. The New Mexico Department of Game & Fish is supposed to enforce this safety rule but lacks the resources – and perhaps the will – to enforce this basic standard of public safety.
Your New Mexico state Senator and Representative have the power to ban traps, snares and poisons on public lands. Find out who they are and let them know you oppose trapping on public lands. A simple phone call and email can make all the difference.
The New Mexico Legislature should ban trapping on public lands in New Mexico because traps harm people, animal companions, and whole populations of wildlife including rare species. Most New Mexican voters believe that trapping is cruel and unnecessary.