Take Action
There are many effective actions you can take as a New Mexico citizen to ban traps and snares on public lands.
Sign the petition to ban traps snares and poisons on public lands in New Mexico
We, the undersigned, seek to prohibit the use of poisons and traps on New Mexico's public lands. Traps, including steel-jaw, leg-hold traps, wire snares, and other body-gripping devices, and poisons do not differentiate between species and pose an indiscriminate danger to all. Traps and poisons cause death and harm to many animals including bears, bobcats, foxes, endangered wolves, otters, and companion animals. The use of traps and poisons is inconsistent with "fair chase" principles of ethical hunting, and their usage depletes wildlife communities.
Share Your Story
Whether you're an outdoorsman who has encountered a trapped animal or who has been involved in a trapping accident, a rancher who is opposed to trapping as a form of predator control, a biologist, a student, or simply a concerned citizen, tell us your story!
We want to know why you support a trap ban on public lands in New Mexico, or why you value native wildlife. Send us your story, photos, or videos, so that we can share it with the community!
Connect on Social Media
You can help the Trap Free New Mexico campaign by sharing our website on your favorite social media sites. Tell your friends to sign the petition to ban traps on public lands, and encourage them to send us their opinions, stories, photos, or videos.

TrapFree New Mexico on Facebook
Write To Your Local Paper
Send a letter to the editor of your local newspaper. For a list of newspapers by county, please see APNM's Publications Resources Page or consult the list below.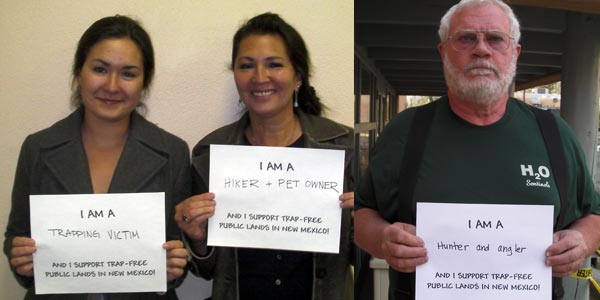 Your New Mexico state Senator and Representative have the power to ban traps, snares and poisons on public lands. Find out who they are and let them know you oppose trapping on public lands. A simple phone call and email can make all the difference.
Traps indiscriminately harm people, pets and wildlife and should be banned on public lands. Learn More »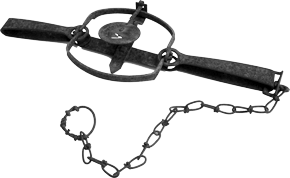 The New Mexico Legislature should ban trapping on public lands in New Mexico because traps harm people, animal companions, and whole populations of wildlife including rare species. Most New Mexican voters believe that trapping is cruel and unnecessary.